Residences for Sale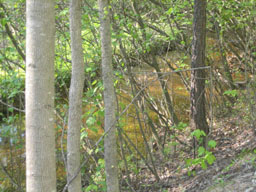 To view the current homes available for purchase at Vinings Run, please see the Georgia Multiple Listing Service Web Site atGeorgiaMLS.com.

Or visit condoatlanta.com, pick Vinings Run and view pictures of units for sale.
WE DO NOT ALLOW "FOR SALE" SIGNS ON THE PROPERTY OR IN WINDOWS OF UNITS THAT ARE FOR SALE.

PER BY-LAWS Owners Are Required to Notify the Association of Your New Ownership within 7 Days of Closing --Please Send Maintenance Request as Your Closing Docs Take 30 days Plus Before Processed by Property Manager

PER BY-LAWS Owners are to Complete an Architectural / Modification Request Before Removing Carpet & Installing Wood Floors A Proper Noise Reduction Process to Be Installed. Not Following Will Result in Fine Process. Send Maintenance Request for Approval Before Your Contractor Begins Work.